The Famous Welsh Fasting Girl
September 15 @ 7:30 pm

-

9:00 pm

£5.00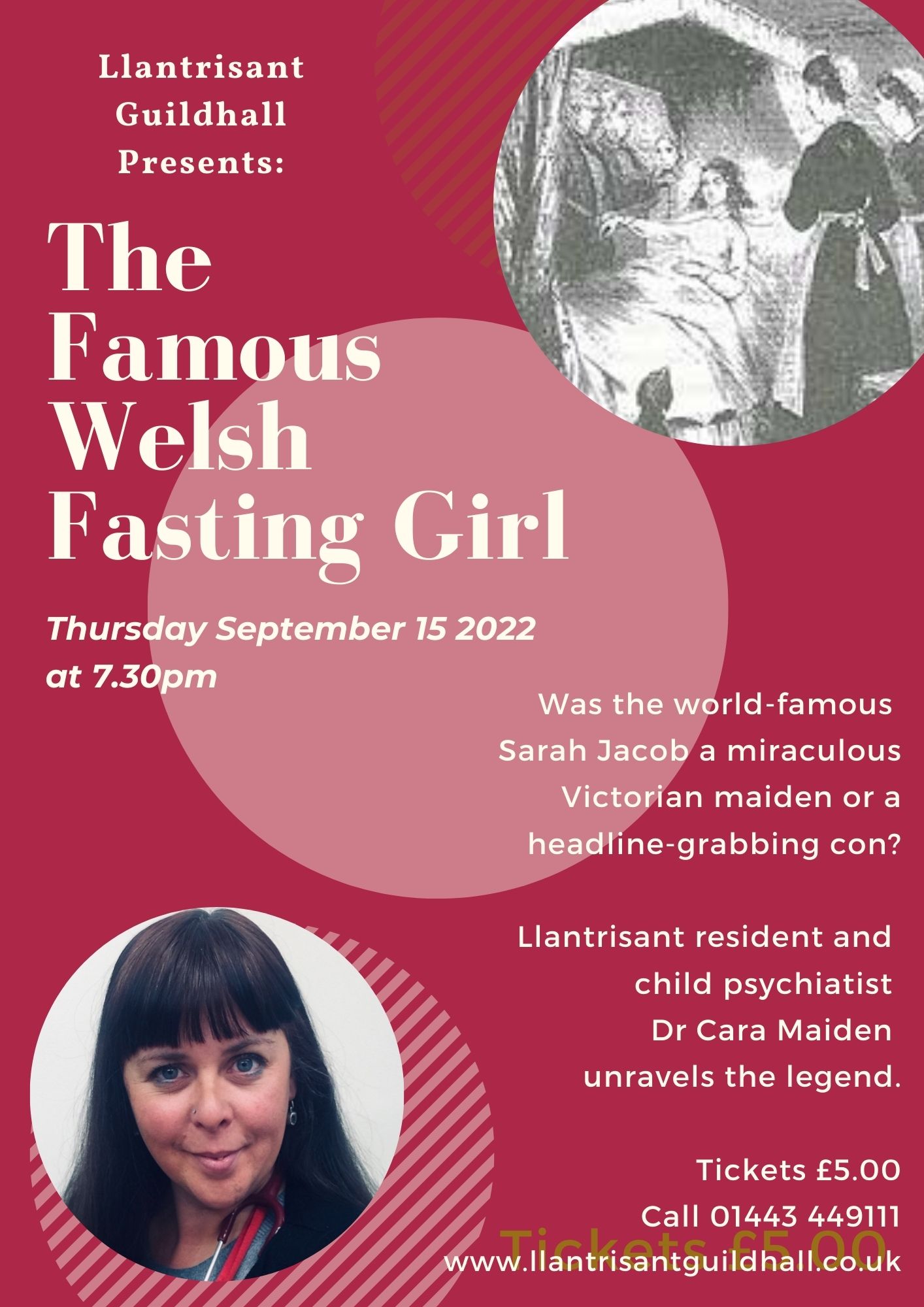 Born 12 May 1857, third daughter of Evan and Hannah Jacob, Llether-neuadd-uchaf, Llanfihangel Iorath, Carmarthenshire. In February 1867, during an illness, she became unconscious and did not recover for a whole month, whereupon she refused all but a little milk food.
By 10 October 1867 it was stated that she had ceased to eat and drink, and it was claimed that she lived thus until 17 December 1869, a total of 113 weeks – when she died. News of her fasting spread far and wide, and soon became a topic of discussion among eminent doctors, while visitors came to Llether-neuadd-uchaf from all parts of England and Wales, and usually presented her with gifts of flowers, books, and money.
After much controversy in the press (including The Lancet) a staff of trained nursing-sisters from Guy's Hospital, London, was set to watch the case. A little over a week after their arrival the girl died. Her parents were accused of causing her death by not feeding her, and after trial both were sentenced to terms of imprisonment.